Due to high demand our wedding veil samples are almost free!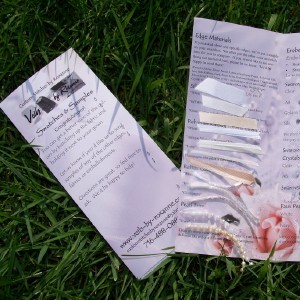 $6.00 now for shipping and handling
$6.00 credit when you purchase a veil = $0
There's more!  Now you will automatically receive samples of
All the colors
All the fabrics
All the edges (except lace, we are now sending photos because it changes so often)
All the embellishments
We'd love to talk to you!  We can look at a photo of your dress and give ideas and questions are always welcome!
phone: 716-488-0889